Best Black Friday Deals on Amazon & Ebay 2018
Black Friday is here!. Year's biggest shopping spree is just knocking the door. If you're living in the United States, you'd know that Black Friday is the best time to shop in a year. After all, it is the beginning of the Christmas holiday  shopping season. Major retailers and e-commerce giants will be offering plenty of deals on their products to attract their customers, and this year is no exception in that regard.  Here We have handpicked some of best  Black Friday Deals  for you.
Amazon Devices Black Friday Deals 2018
If you're a Amazon fan and is looking forward to buy some smart tech products like the insanely popular Echo speaker, Kindle e-reader and more, you're in for a party. Like previous years, this year also Amazon is offering some mouth-watering discounts on their cool gadgets this Black Friday. Without further ado, let's take a look a look at all the Best Black Friday deals on Amazon Devices:
Current Deals
1. Echo Dot (2nd Generation) and Logitech Harmony Hub Bundle
If you're willing to set up your own smart home, this is the bundle that you will need. Now take the  the power of Alexa and Logitech Harmony to control your lights, fans, switches, thermostats, garage doors, sprinklers and a lot more with compatible smart devices.
Deal Price: ($111.98)
Original Price: ($126.99)
2. Buy 3 Echo (2nd Generation) and Get $60 off
The Echo is a great smart speaker, but you'll need more than one if you want to talk to Alexa regardless of where you are in the house. Well, if you're planning to buy multiple Echo smart speakers for your large home, you'll be tempted by this offer. By using this coupon code "ECHO3PACK", you can save yourself 50 dollars on your purchase.
Deal Price: ($237.97)
Original Price: ($297.97)
4. Buy 2 Echo Shows( 2nd Gen)  and Get $100 off
Amazon Echo Show is a bit different from the rest of lineups of Amazon Smart Gadgets. Echo Show comes up with a display that can be used to video calls, Amazon video content, music lyrics, security cameras, photos and a lot more. Well, if you're planning on purchasing more than one Echo Show,  Just checkout by selecting "2" in Qty dropdown on the product information page and  you'll be able to get $100 discount .
Deal Price: ($359.98)
Original Price: ($459.98)
5. Buy 4 Echo Dots( 2nd Gen)  and Get $60 off
Echo Dot is the smallest voice-controlled speaker by Amazon that uses Alexa to play music, control smart home devices, make calls, answer questions, set timers and alarms, and more. At $39.99 Echo Dot is cheap, and you can buy multiple units to fill your entire home with alexa powered smart speakers without breaking your bank. This Black Friday, if you're willing to buy 4 Echo from Amazon.com, You'll get $60 off your purchase. To get the offer order 4 units in single order and discount will be proportionally applied during checkout.
Deal Price: ($99.96)
Original Price: ($159.96)
Some More Amazon Black Friday Deals for Electronics
---
---
Ebay Black Friday Deals 2018
Like Amazon, Ebay is also a major player in the E-Commerce Industry. Ebay has also launched some pretty awesome deals for this Black Friday Sale ..
Electronics Deals
1. 45% off on Dell Alienware 34 inch Gaming Monitor
Lose yourself in every game with this 34-inch curved 1900R monitor that wraps around your field of view to immerse you directly into the middle of the action. With a 3440 x 1440 WQHD resolution (21:9), a 1000:1 static contrast ratio, a 300 cd/m² brightness rating and IPS panel technology, every frame of your game appear brilliant and vivid, while the NVIDIA G-SYNC technology helps reduce tearing and stutter for smooth images.
Deal Price: ($819.99)
Original Price: ($1499.99) |  You Save: $680
2. PlayStation 4 Slim 1TB Console + Call of Duty: Black Ops 4 Bundle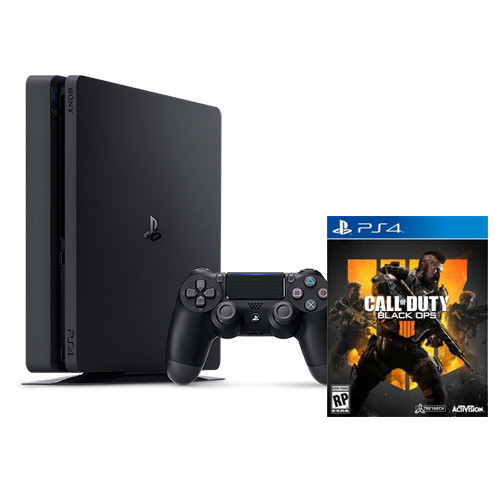 Now Level up your gaming with this Brand New PlayStation 4 Slim with your very own copy of Call of Duty: Black Ops 4
Deal Price: ($339.99)
Original Price: ($417.99) |  You Save: $78
3. LG OLED65E8P 65″ 4K HDR Smart AI OLED TV
The Best TV Ever ! LG OLED TV with AI (Artificial Intelligence) ThinQ has the Google Assistant built in, so you can control compatible smart home devices using just your voice through the LG Magic Remote. Create a center for your smart home and beyond.
Deal Price:($2249.99)
Original Price: ($4999.99) |  You Save: $2700
4. Samsung Galaxy Note 9 128GB ( Factory Unlocked)
Do what you can't.  Galaxy Note9 puts powerful technology in the hands of pioneers who demand more. Innovative features and design make it the only phone to keep up with the next generation of achievers.
Deal Price:($699.99)
Original Price: ($999.99) |  You Save: $300
5. Intel Core i7-8700K Coffee Lake 6 Core CPU
Are You in The PC building run? Why not bring the most powerful PC processor this black Friday. The Intel Core i7-8700K 3.7 GHz 6-Core LGA 1151 Processor provides six cores with each one operating between 3.7 and 4.7 GHz for editing digital content, streaming live gameplay, and running other types of intensive tasks. If you need more performance, you can overclock the cores to function above its maximum frequency. This 8th-generation Intel Core i7-8700K processor is built on Coffee Lake architecture and armed with 12MB of cache memory.
Deal Price:($364.99)
Original Price: ($419.99) |  You Save: $55
We're glad that we could list out some of the best  Deals  on Amazon and Ebay  and help you guys save some money during this Black Friday Sale. We'll make sure to keep this list updated as more and more deals start to show up on the e-commerce giant's website over the course of the week. So, which one of these Amazon Devices are you planning to get your hands on this Black Friday? Do let us know, in the comments section down below.